Grayhats Smart Home is the new revolutionary innovation of the smart world, providing intelligent technology for all your home automation needs. While other home automation solutions are expensive and unsuitable for the Indian market, Grayhats Smart Home has ensured that its products are affordable and especially designed keeping in mind the needs of the Indian consumer. For this, extensive research has been carried out over the years, to rightly identify the needs of the market, by our creative and highly dedicated R&D team, to finally bring to you integrated home automation solutions, which are user friendly and easy on the pocket. Our team has made sure that while our products are inexpensive, there has been no compromise on its quality and performance. Grayhats Smart Home automation systems are designed to seamlessly adapt to your living and working environment, allowing you to monitor and manage the same from the comfort of your phone, in a comfortable and convenient fashion. Grayhats Smart Home offer wide range of smart products like plugs, sensors, cameras and switches allows you to automate your home/office, effortlessly and efficiently.
The Grayhats Smart Home wireless system is highly adaptable to changing technology, and is hence designed to work on direct Wi-Fi, without the hassles of interference and multiple wiring. The System Works on Direct Wifi While many smart home technologies require a centralized controller to manage all its prod- ucts, the Grayhats Smart Home systems directly connect with your smart device, completely eliminating the need of a controller or hub. No need of Controller/hub Grayhats Smart Home systems are designed to work locally without internet, allowing you to control your devices, via routers, even when there is no internet connection available. The Grayhats Smart Home range of products have been developed to be user-friendly and easy to install, hence can work on , internet without the need of static ip and configuration. Works locally without internet Works on the internet without static ip or configuration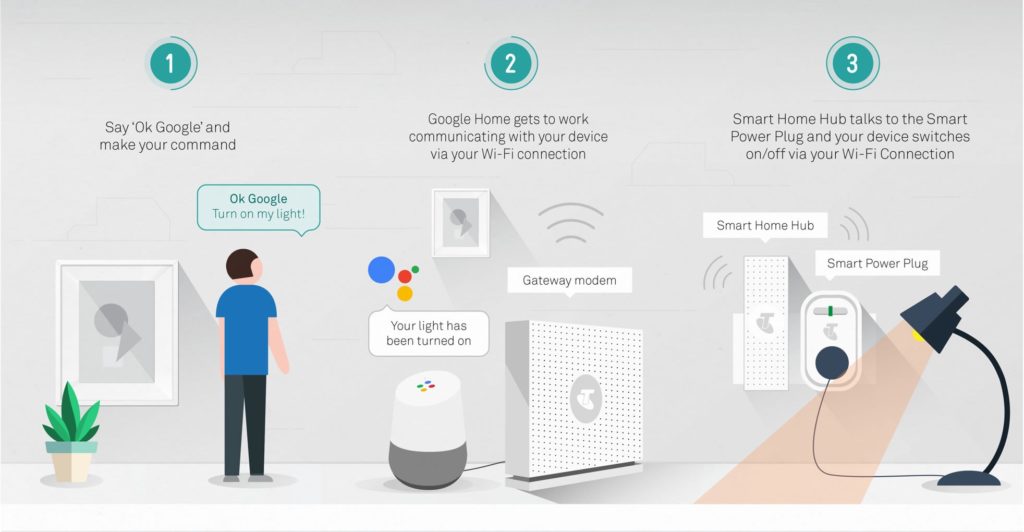 The Grayhats Smart Home range of products are easy to use and quick to install. Since Grayhats Smart Home does not require any additional wiring, the devices are designed to be installed by both professionals and home owners as well. Once the products have been set up, all you need to do is install the Grayhats Smart Home app on your smartphone, instantly allowing you to integrate the system to your device, with the help of its user friendly interface. Easy installation Grayhats Smart Homes intelligent systems are devised to adapt with your existing switchboards, thus eliminating the need for additional wiring, making the entire process hassle free. No Wiring required Your Grayhats Smart Home automation system is highly adaptable to new devices, allowing you to add any of our products to your existing system, without any hassles.You can easily add additional Grayhats Smart Home products including Plugs,Switches. Sensors & Cameras at any time to any room to control and monitor multiple devices or appliances. Modular Grayhats Smart Home is as easy to remove as it is to install. Take your Grayhats Smart Home devices with you, wherever you go, and we will help you set it up. Retrofit Installation
Download the free Grayhats Smart Home app on your iOS/ Android devices like iPhone, iPad, Android phone or tablet, to start using your home automation system. Its simple and straightforward user interface allows you to seamlessly integrate your home automation system to your device. Control your appliances and switches, one at a time or all at once, with our highly flexible app, where you can customize icons and the interface according to your needs. The app is always in sync with the hardware, so all data is updated in real time, instantaneously. The app has been developed by our in house team, who work along with the R&D department, giving them a better understanding of the needs of the end user. This also ensures that you receive regular updates for the app, without any additional costs. You can continue to use the Grayhats Smart Home app for as long as you like, completely free of cost, without any subscription charges.